Yeah, without make-up. Which bands would you RUN  from? I have two suggestions…
Molly Hatchet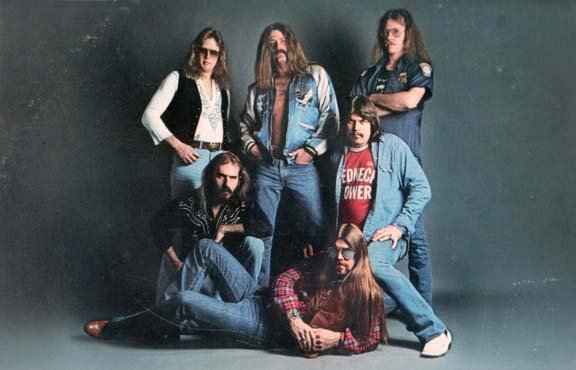 I've seen these guys on two continents and 7 different venues over 3 decades (holy shit…I'm OLD!). Molly Hatchet is straight up righteous, beer-drinking, honest to GOD music. THEY LOVE playing
.
Bachman Turner Overdrive
Never got to see these cats but they were my first ever Album purchase.
—
As an aside, my dad was hammering the overtime when that BTO song was big…and all was good in life. we flew down to see our relatives in KY (uncle in the Air Force). Flew, FLEW!!! in 1975…that was money then, 4 passengers,  the plane had tables to sit around! We were treated like royalty. i guess it never ends, mrs coldwarrior and i hit the OT, our girls get a beach house once or twice a year, no worries,  and all is good in life. i hope that one of the kids remembers our effort later like i did here…it never ends, does it!
—
i love both of these bands, however, in their heyday, they looked more like Teamsters than rock stars. And that asks the question made above.